Rogue One but not Two, says Star Wars producer.
Lucasfilm president Kathleen Kennedy told Empire magazine that there won't be a sequel to Rogue One, meaning it will truly stand all alone. Because, as Rogue One director Gareth Edwards further elaborates, if there was a sequel, it'd have to be directed by George Lucas, because said sequel is technically A New Hope. There will, however, be a separate Han Solo stand-alone spinoff, plus the sequel to Force Awakens.
Confused? Don't be.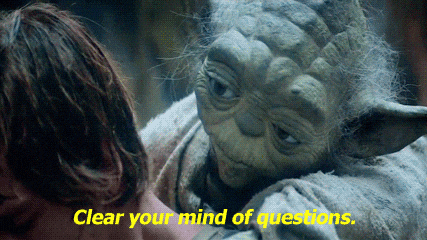 Rogue One is set in the Star Wars universe some time after the events of Star Wars: Episode III – Revenge of the Sith and shortly before the events of the original Star Wars, centering on a group of Rebel spies on a mission to steal design schematics for the Galactic Empire's new superweapon, the Death Star.
In late November 2016, North American box office projections had the film grossing $100–150 million in its opening weekend. Disney chairman Bob Iger noted that Disney and Lucasfilm did not expect Rogue One to match The Force Awakens' total gross of $2.1 billion, nor its $248 millon opening. Pre-sale tickets for the film went on sale at 12:01am EST on November 28, 2016 and within 10 minutes crashed ticket sale sites such as Fandango, much like The Force Awakens did the year prior. In its first 24 hours, the film had the second-highest ever amount of pre-sale tickets sold (behind The Force Awakens).